Registration
The online registration system is now open, please
follow this link to complete your registration
. The link will take you to the page shown below: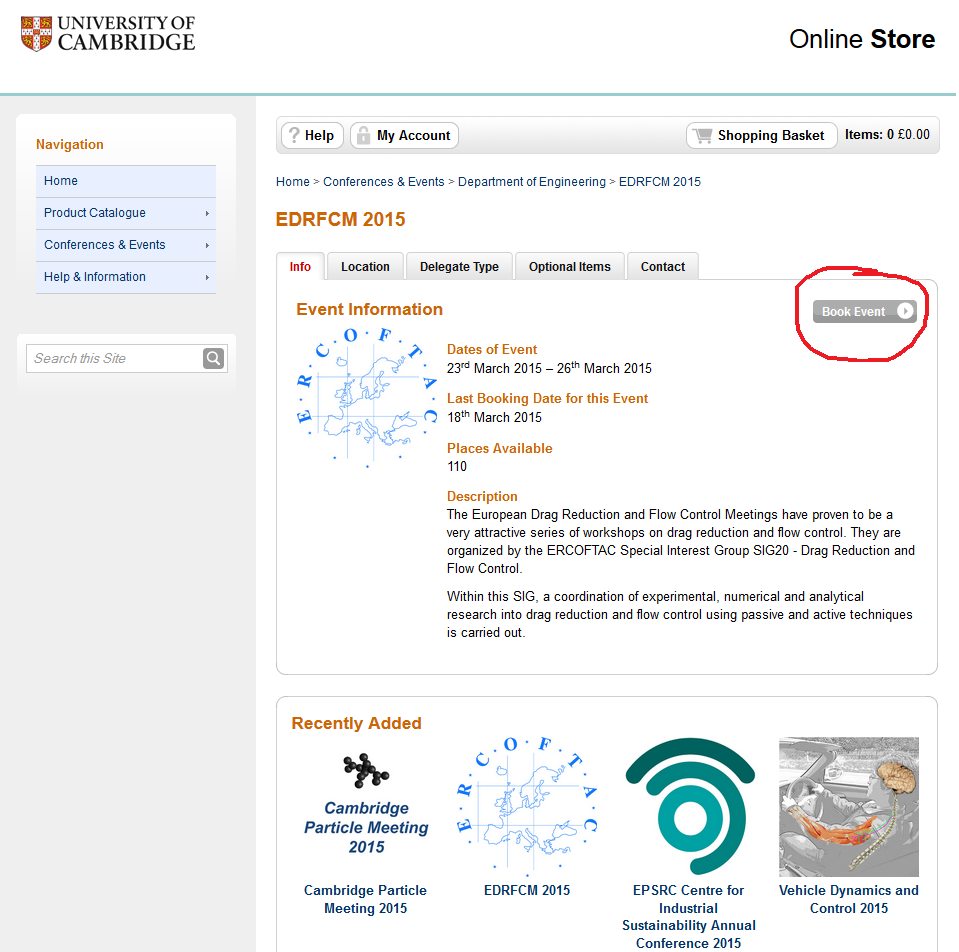 Click on the 'book event' icon. You will be prompted to register with the University's online store system and enter your personal details.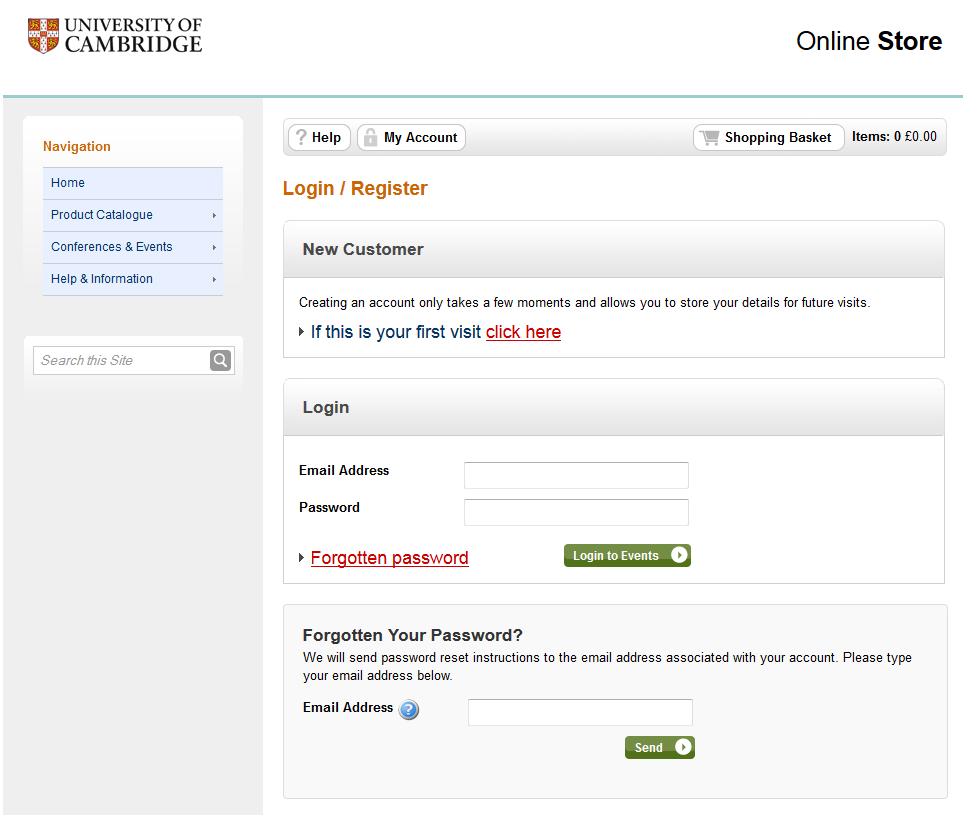 After you have filled in your personal details, you will be taken through a series of menus. In the first you can select your registration type. Please choose 'Ercoftac Member' if your organisation is affiliated to Ercoftac, and 'Non-member' otherwise.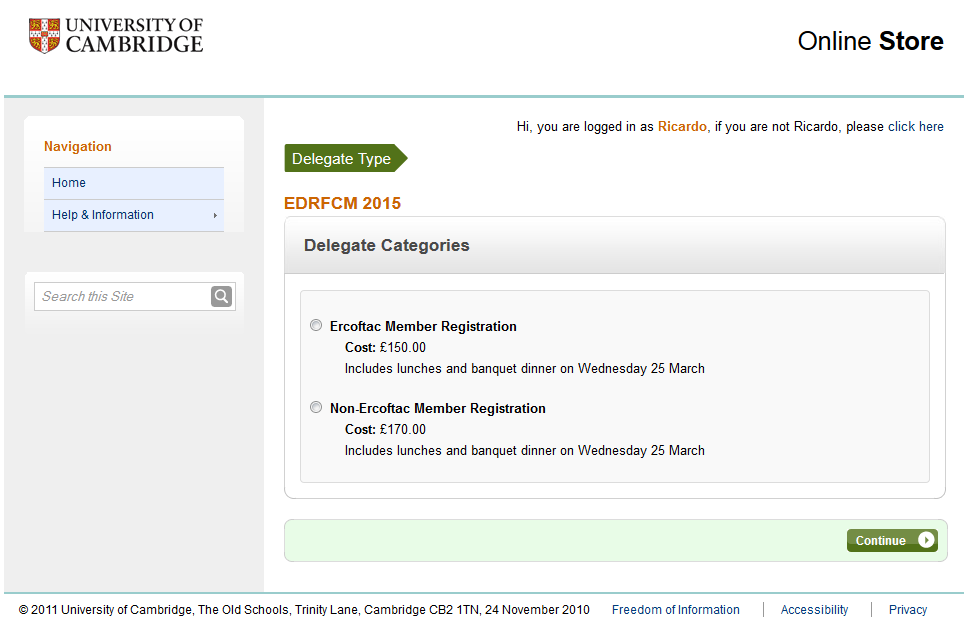 The next menu will ask for your personal details again, but you can click on 'Use my Customer Details' to automatically populate these items.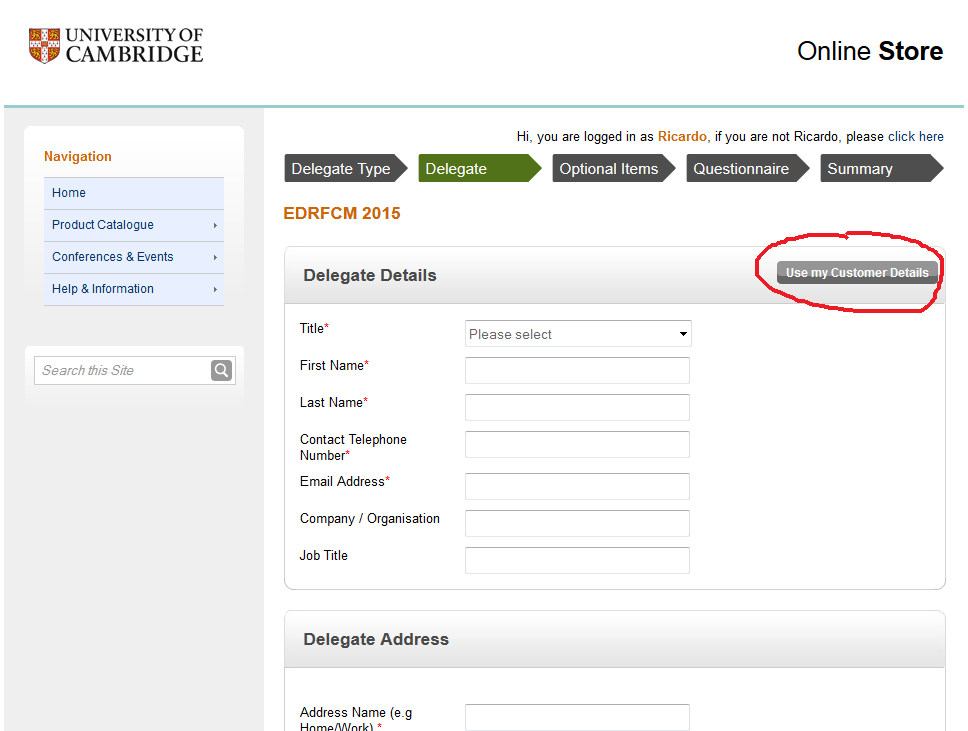 Afterwards, you will be taken to a menu where you can select the College accommodation of your choice (or none at all if you plan to stay in a hotel or other external accommodation). In this page there are also additional dinner options. Please note that DINNERS AND BREAKFASTS ARE INCLUDED IN THE ACCOMMODATION FEE. You should therefore NOT select any of the options under "Dinners", unless you are staying in a hotel but still would wish to dine in College. Likewise, only select the "banquet" option if you are bringing your spouse to the Conference Dinner on Wednesday.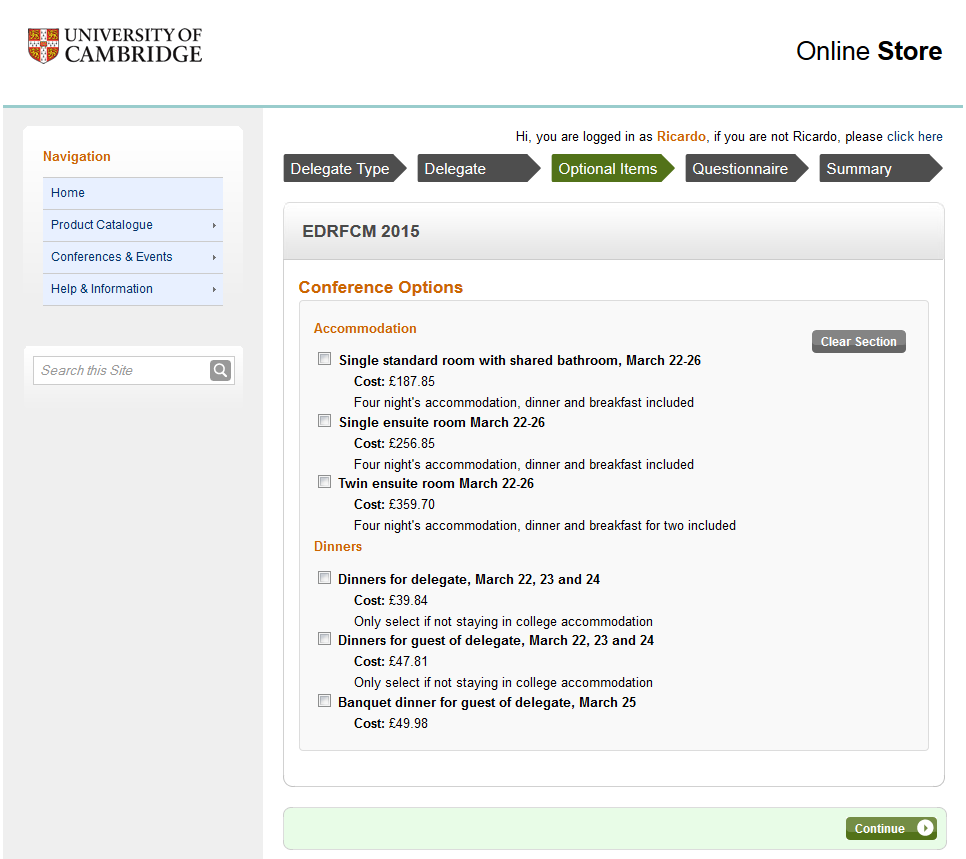 A final menu will ask for dietary requirements or special needs, if any. From there you will be taken to a final summary: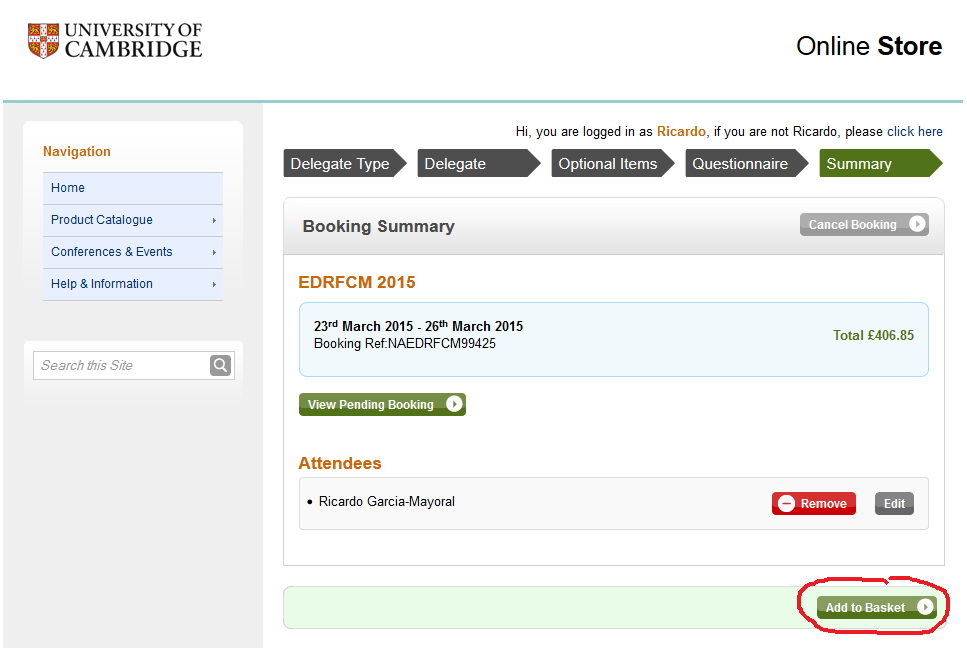 Click on the 'Add to Basket' button, and you will proceed to a checkout page, where you can pay by credit card. .